Oeste Aviarist acquires Fornari equipment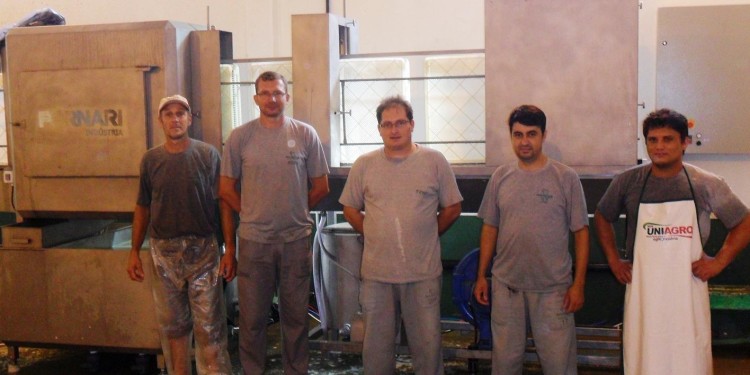 16 de February de 2016 | Postado por Fornari
---
The washing machines provide a quick cleaning of the incubation trays.
Another satisfied customer with our product. Last week, Fornari Industry delivered another equipment , this time to Oeste Aviarist, in the city of Nova Erechim, Santa Catarina. The client acquired the Incubation Tray, Birth and Chick Boxes Washer.
Fornari Industry is a company specialized in developing equipment for the Agribusiness. We produce mechanical capital goods with effective solutions in the standardization of disinfection processes through adequate control and treatment, contributing with the work of the country and industry men, always in harmony with the environment.
With innovative solutions, our industry develops high technology for cleaning and sanitization of livestock sectors such as poultry, swine, cattle, among others, helping increase performance of those activities.